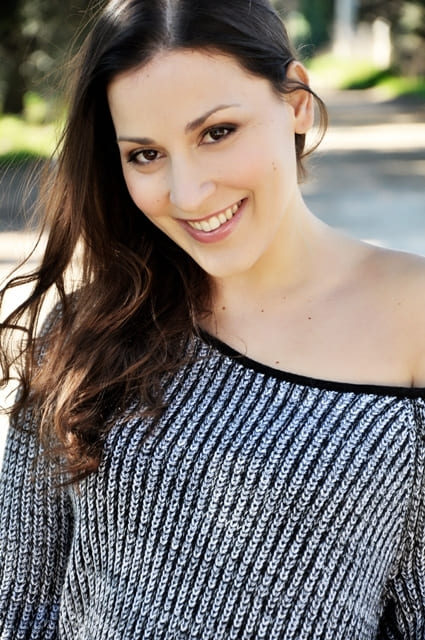 Aurora Deiana
Director and producer
Actress, director and producer, Aurora Deiana is born in Crotone, Southern Italy, Calabria in 1987. She has loved the arts from childhood, where she joined a group of folk music artist and performed singing and dancing. When she comes of age she moves to Rome, where her formation as an actress begins. In 2009 she achieves a diploma at the Rome theatre academy "Sofia Amendolea", with the highest marks. She enriches her formative career following several professionals in Italy and abroad, amongst them: Giorgio Albertazzi, Fioretta Mari, Luca Ward, Rossella Izzo, Jasek Ludwig Scarso, Anna Strasberg and many others.
At the same time she works organising acting and direction classes and also works as supervisor for the communication and public relationships working alongside some professionional of this field such as Roberto Bigherati, Francesca De Sapio, Daniele Luchetti, Giovanni Veronesi, Sergio Rubini, Bernard Hiller, Franco Rina, Antonia Sautter.
In 2016, she starts working as a freelance producer and director.
She is currently writing and producing several projects in collaboration with national and international production companies.